Chandeliers
Particularly black. This one is from Target.com. Chic and affordable!
Love, Love, Love!
Floor Mirrors

(or any statement mirror will do)
I love floor mirrors because they make a statement, esp the one in this picture. This is the style I want for myself. This mirror can be found at
www.horchow.com.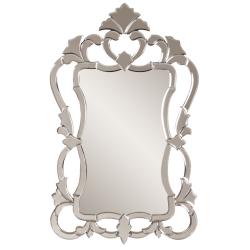 This antique style mirror is somewhat small, but sometimes that is all you need for a particular room. I can especially see this in a small bathroom, vanity area, or even in a salon/boutique. Absolutely adorable, I would gladly find a place in my home for it! This one can be found at
overstock.com
Chevron Print
I love chevron print on anything, you name it...furniture, stationary, pillows/bedding, picture frames, clothes, the list goes on and on. This chair can be found at
http://www.lampsplus.com/products/Andee-Chevron-Pepper-Armless-Accent-Chair__
Not sure where the skirt is from, but it sure is cute!
Bold, stand alone pieces
...Like this fabulous chair. Of course, you could purchase two, which would be even better, but just one chair would add so much character to the room you're decorating.
Mirror Accented Pieces
I am loving pieces lately that are
accented
with mirrors, such as this lovely side table (dia accent table) found at
overstock.com
I am absolutely in love with this mirror console vanity table. Again, found at
overstock.com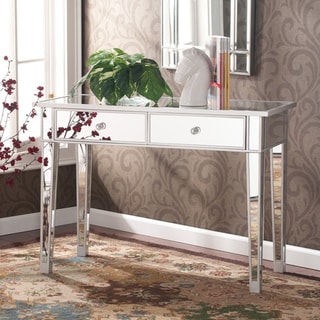 Dalton mirrored accent table,
overstock.com
Shag Rugs
Shag rugs are cozy and chic at the same time. I love the oversized ones that are great for living rooms. This one can be found a
t
http://www.lampsplus.com/products/Crystal-Collection